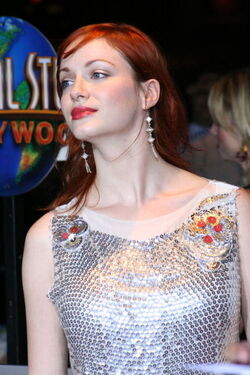 Christina Hendricks is an American actress who portrayed Saffron in the Firefly episodes "Our Mrs. Reynolds" and "Trash." She is best known for her role as Joan Harris on the AMC series Mad Men. Prior to Firefly, she had a small part on Angel as an Irish barmaid in the hero's past.
External links
Edit
Ad blocker interference detected!
Wikia is a free-to-use site that makes money from advertising. We have a modified experience for viewers using ad blockers

Wikia is not accessible if you've made further modifications. Remove the custom ad blocker rule(s) and the page will load as expected.