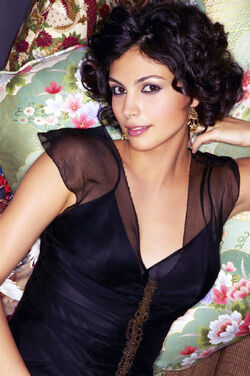 Morena Baccarin played Inara Serra, a Companion, which is the 26th century equivalent of a courtesan or geisha, sometimes mistaken for a prostitute and is often called a "whore" by Captain Malcolm Reynolds. Like her Renaissance counterparts, Inara enjoys high social standing. She and Mal had a strained relationship, with unspoken romantic tension playing a significant part in several episodes. Morena Bacarin is currently playing Anna in the reimagined series V.
External links
Edit
Ad blocker interference detected!
Wikia is a free-to-use site that makes money from advertising. We have a modified experience for viewers using ad blockers

Wikia is not accessible if you've made further modifications. Remove the custom ad blocker rule(s) and the page will load as expected.